How to Make Bacon Cheddar Deviled Eggs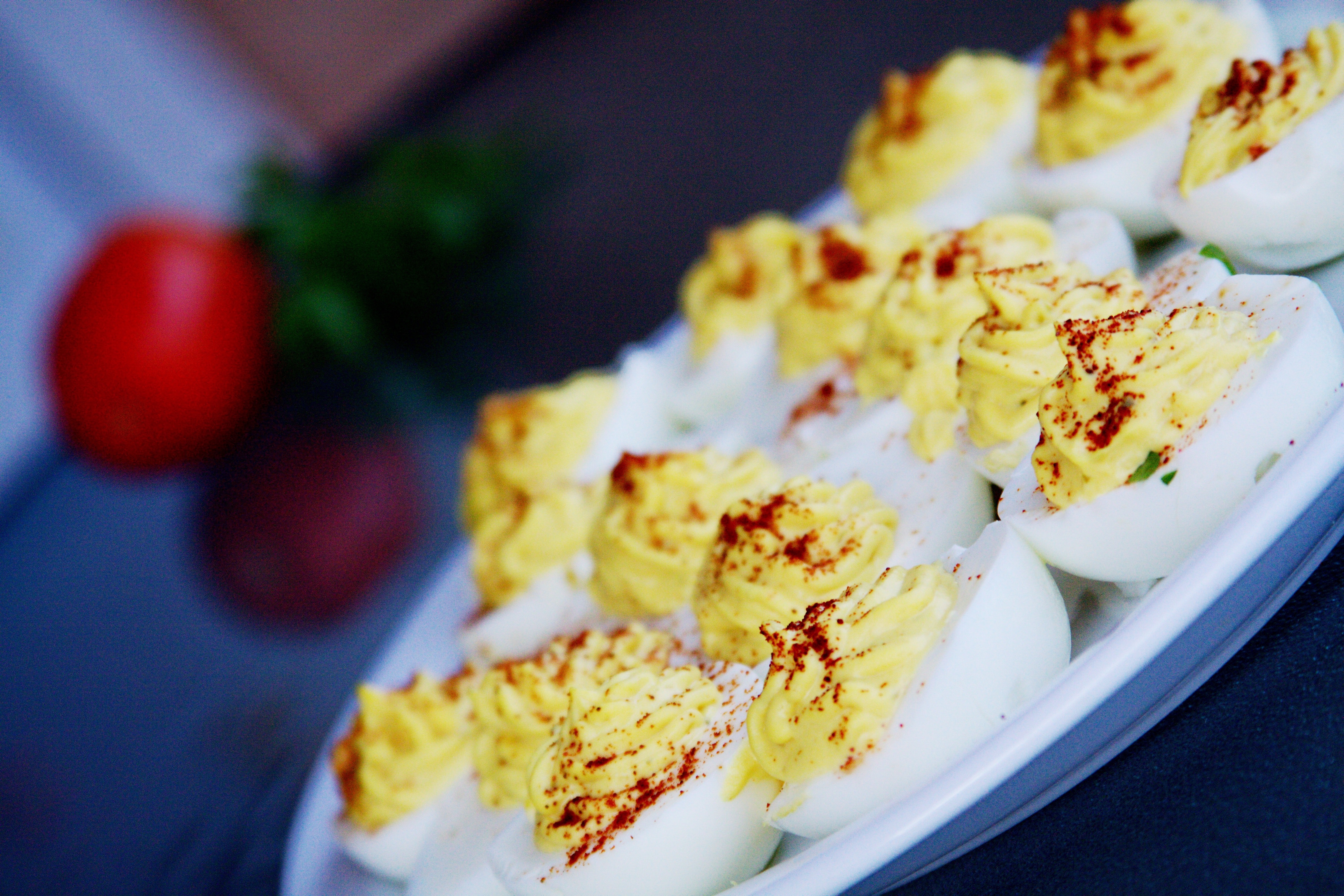 Also known as stuffed eggs, deviled eggs are hard-boiled eggs that have been peeled and cut in half and stuffed with a paste made from egg yolks plus other ingredients such as mayonnaise and mustard.
The dish originated in Ancient Rome,  where people serve them as the first course.  Today,  the dish has become widely popular across North America and Europe. This recipe includes bacon and cheddar cheese. Undoubtedly, this is not your ordinary deviled eggs.
Total preparation time for the ingredients is 30 minutes, while cooking time is about 10 minutes. This deviled eggs recipe is good for a group of 12 people.
Deviled eggs with bacon ingredients
4 strips of bacon
12 pieces  of  eggs
one-half cup of  mayonnaise
2 tablespoons of shredded cheddar cheese
1 tbsp  of mustard
Cooking procedures
In a saucepan, place the eggs and cover together with cold water. bring this to a boil and remove from heat immediately afterward. keep the saucepan covered and let it rest in hot water for 10 to 12 minutes.
Remove the eggs from hot water and let cool. If you want to let it cool more quickly, place the eggs under cold running water.
Get a large skillet and fry the bacon strips. you can also wrap the bacon in paper towels and microwave for one minute per strip.
Crumble the bacon and set aside.
 Peel the boiled eggs and cut each in half lengthwise.
Remove yolks and place in a small bowl.
 Mash egg yolks together with bacon, mayonnaise, and cheese.
Add in mustard to the mixture.
Fill each egg with the mixture until completely full.
Refrigerate before serving.
This protein-enriched deviled eggs recipe will surely be a hit to you and your family. Try this dish at home today as a snack or appetizer. Savor the flavor of bacon, mayonnaise, and mustard in a single dish. Happy cooking!
---