How to Make Fried Chicken Schnitzel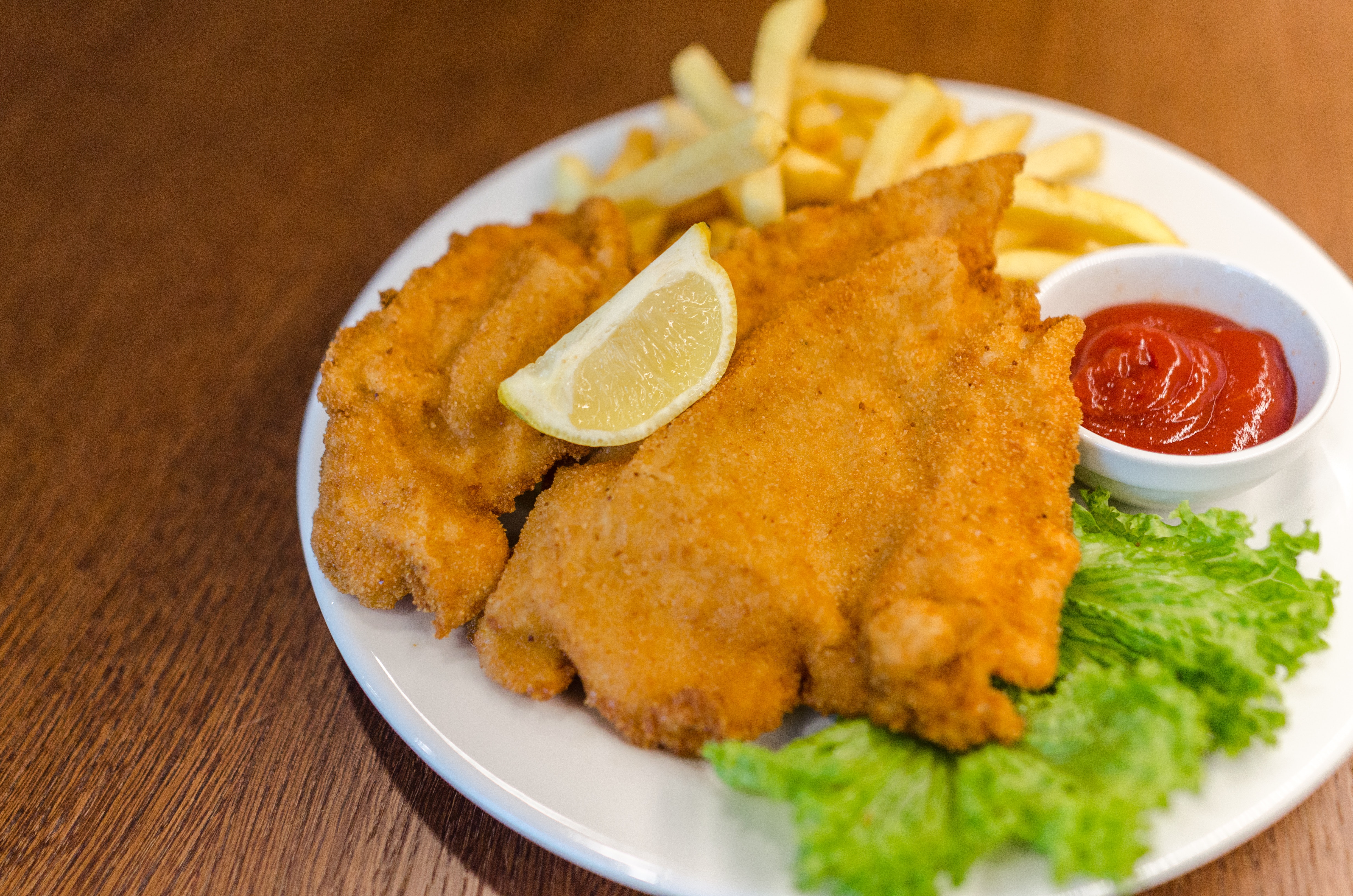 Chicken schnitzel is a traditional Austrian dish, which is originally made with veal or pork.  A few years later, the dish found its way to Israel through the immigrants of European Jews. Similar to many Jewish dishes, immigrants adapted this recipe to fit their unique dietary kosher laws.
Schnitzel is an easy, budget-friendly dish – your kids will surely love it, just like how they love playing exciting racing games online! Oftentimes, it is served with French fries, but you can also serve it with a fresh Israeli salad to reduce calories. This simple chicken schnitzel recipe is sure to become a mainstay in your weekly menu.
You'll need:
2 pounds boneless skinless chicken breasts (large)
1 cup breadcrumbs
1 cup flour
2 eggs
2 tablespoon paprika
Cooking oil
Salt
Pepper
Chicken schnitzel sides (lemon, diced veggies, optional)
Tools:
Mallet
Paper towels
Skillet
Plastic wrap
Steps:
Cut a 2-foot long piece of plastic wrap and then lay it down in the kitchen countertop. Place chicken breasts over the plastic. Leave a 2-inch space between each piece. Cover the chicken with another piece of plastic. Pound the breasts using the mallet until they are about ¼ inch thick.
Grab three shallow bowls and a large plate on your countertop. In each bowl, put flour, beaten eggs, and mixture of paprika, salt, and breadcrumbs separately. Have an empty plate ready for your coated schnitzels.
Place the skillet over medium heat. Pour about ½ inch deep cooking oil for frying.
Dip each breast in each of the breading bowls—first coat with flour, then with egg, then with breadcrumbs.
Once the oil hits 375°F, the breasts are ready for frying. Do this until the coating looks golden brown in color. Cooking should take around 3-4 minutes per side.
Place the schnitzels over paper towel sheets. Pat to drain excess oil.
Sprinkle with additional salt, if desired.
Garnish with lemon, veggies, or any condiment of your choice.
---